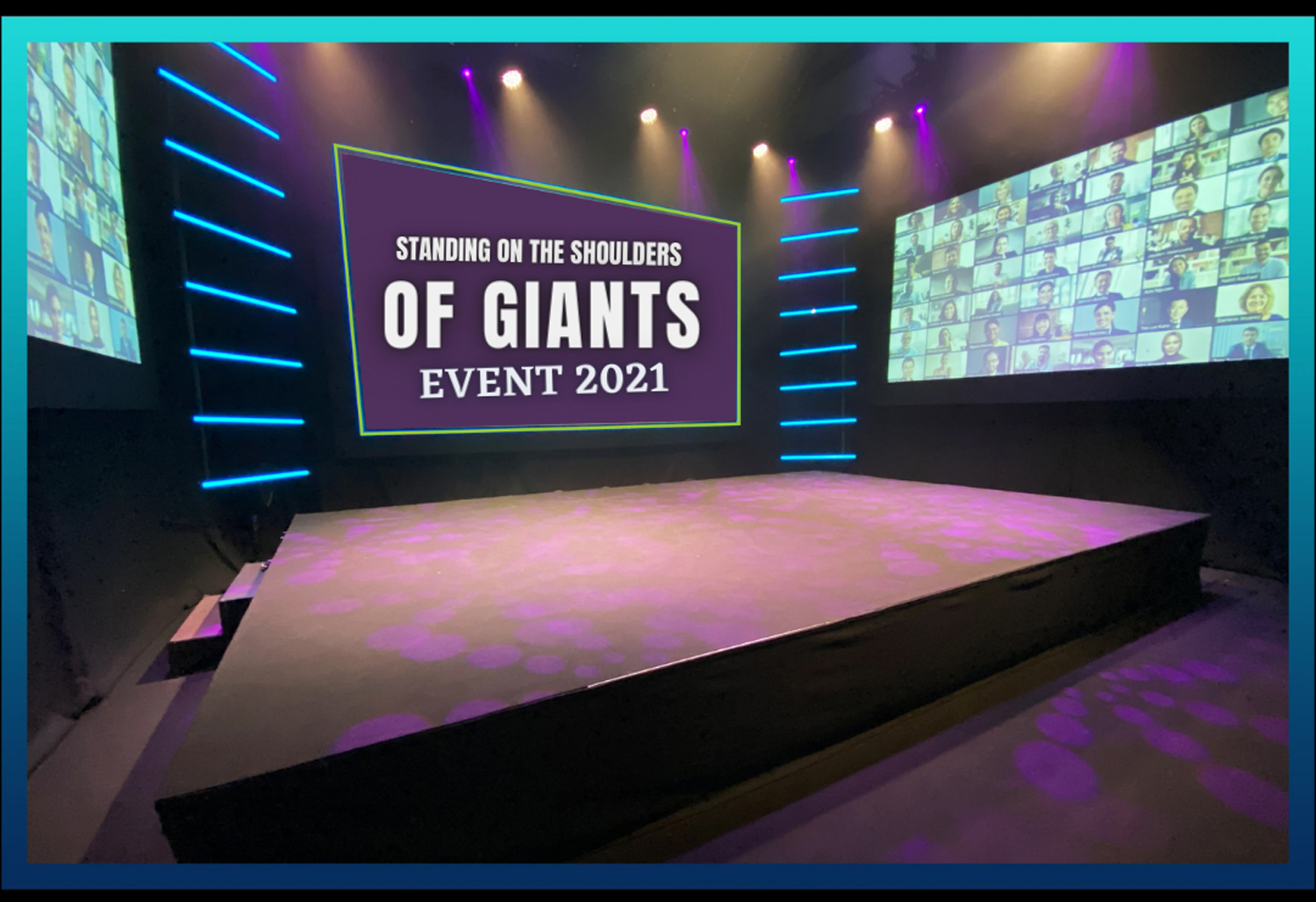 Business Leaders Event – Standing On The Shoulder of Giants
August 19, 2021
The Transformer officially launch Standing on The Shoulders of Giants
It's FINALLY happening… 
After 35 years of building my business and 'Standing On The Shoulders of Giants' along with my team, we have put together the most incredible 2-day event 
On 29th/30th October we'll be 'opening the doors' and welcoming our amazing community in for 2 days LIVE online, non-stop learning, sharing, masterminding, and collaborating. 
Of course, there's ONE BIG DIFFERENCE (which between us – I'm quite excited about)
So, I've decided to make the 'Standing on the Shoulders of Giants' Event the learning centre for the UK's leading Business Owners, Coaches, Professional Services, Consultants, and Veterans in Business 
Because…
For the first time ever we're going GLOBAL and opening 'The Giants' Event up to a WORLDWIDE audience!
And, you have my word…
My GUARANTEE to you is to make this THE GREATEST virtual event you've ever seen or experienced.
Me and my team are pulling out all the stops.
Including:
A state-of-the-art studio with 360-degree screens, allowing for a fully interactive experience
An exclusive at-home attendee pack for all delegates including a high-quality event brochure and loads of extra goodies (which will be physically be delivered to your home – not some cheap digital version lol)
I'm bringing together some of the world's leading speakers to deliver keynote presentations that will BLOW YOUR MIND.
When I first dreamt to build this incredible event – at least 10 world-renowned speakers came immediately to mind
So, I picked up the phone…
Explained my dream and every single one of them gave me a resounding YES!
So, what can you expect at 'The Giants Event'?
If you know me well enough, you know I have a strict 'no hard pitch' policy.
Meaning, there's no 'running to the back of the room' waving your credit card like some kind of lunatic – you know what I mean, right?
Of course, one or two speakers may share how you can learn more from them (e.g., purchase their book, join their community, etc) you should know the vast majority of them have nothing to sell at all. They just want to give you value.
So, you can rest assured, 'The Giants Event' will be 2 jam-packed days of wall-to-wall content – GUARANTEED!
You can learn strategies and tactics that are working RIGHT NOW, and then you can go ahead and implement immediately.