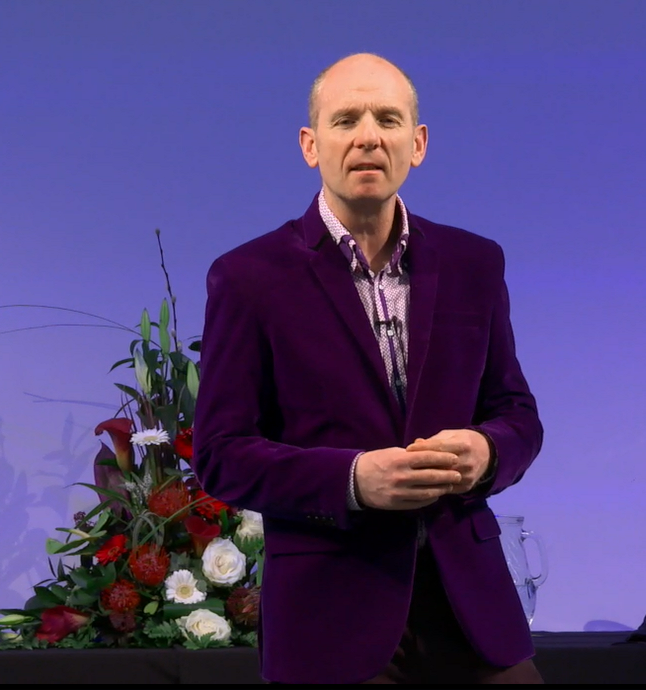 "Life isn't about change. It isn't even about managing change. Life is about having the vision to create your goal and transforming everything in your world so that you achieve it, live it and maintain it forever."
Hi, my name is Joe O'Connor and I believe you create your own future.
I was an active young boy that enjoyed the outdoors and then I experienced two life changing events that would throw my life into turmoil and conflict.
At the age of 14 I was involved in a serious near fatal road incident that left me in a wheelchair for a year. Undaunted I resumed my life and achieved things I was told were not physically possible. Then at the age of 37 whilst serving with the UK's Elite Special Forces, I was blown off a mountain ridge, fell some 400 foot and broke my neck and was told I would never walk again. Yes, I know what you're thinking, this was a bad day at the office.
Paralysis was a new and unwelcome experience and now being highly dependent I moved back in with my parents because after my divorce I lost everything except my self respect. Both the event at the early age of 14 years and my later incident were devastating and caused me to question my view of the world and should I continue...
I guess you may be thinking what happened next? Well that's a story for another day. One thing I can say is these experiences presented me with an opportunity to choose how my life would pan out and on both occasions I chose to move forward using the incident as my guide to achieve success and not accept what fate seemed to have given me. Both times I made a conscious decision to improvise, adapt and overcome and in doing so transformed my life.
I believe that every single one us has a pivotal moment in our lives where you can choose how your life turns out rather than let life happen to you. Does that make sense?
Because I have experienced pivotal moments in my life I can share with you that it's been interesting and if you are anything like me you probably realise to achieve your true purpose in life, you need to make a choice. A choice whether to succeed or roll over and accept things just as they are.
My passion and purpose in life is enabling people like you to realise their full potential. This drive and vision brought me to establish my company, The Transformer Lifestyle Company and also found the charity Transformation for Veterans.
I believe everyone has the capability to do anything they set their mind to. I also recognise some people develop a clear mindset and I think it is sad that so many people go through life not even knowing what they are truly capable of.
My purpose is to help my clients recognise this and in doing so, help them transform their lives for the better. So consider the following factors:
I overcame serious adversity and in doing so learned some valuable life lessons.  Do you feel you can too?
Having studied for many years and achieved Trainer status in NLP, Hypnosis and Master of TimeLine Therapy I extend my knowledge to those who can benefit. Do you feel I can help you?
I have two  further questions for you:
Have you had enough of mediocrity and accepting whatever life throws at you?
Do you want to change your life for the better and find your own path to success?
If you have answered yes to at least one question then I can help – contact me to talk about the amazing options open to you. It costs nothing to make contact – and it may help you gain your a whole new life.